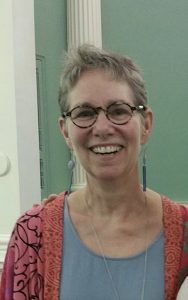 Greetings and Welcome to First Christian Church of Freedom!
In the love of truth and the spirit of Jesus, we unite for the worship of God, the care of creation, and the service of humankind.
First Christian is really a 'community' church.  Besides being the only church in Freedom, its concern reaches far beyond its members.  It's also truly ecumenical. Those who gather here, arrive from many and varied Christian traditions — Congregational, Baptist, Roman Catholic, Lutheran, Presbyterian, Episcopalian, Methodist, Unitarian Universalist, Christian Scientist, as well as folks who are new to church in any form. We are not affiliated with any larger church body or association, and we have been served by clergy of various denominations over the years.  What we share in common is a desire worship God, to gather in the spirit of Jesus and be guided by the law of Love. Together we hope to deepen our spiritual awareness and understanding, to honor creation, to extend compassion and to work for justice and peace in our community and the world.
To that end, in years past the church has supported the Heifer Project, a mission in South America, OCC (Ossipee Concerned Citizens), and contributed to various disaster relief funds.  Today we continue to operate a Food Pantry every Saturday that serves local area needs, and we maintain a discretionary fund for local emergencies.
We are here – to offer welcome and worship, counsel, support, and a hopeful word to everyone in the Freedom area.  It doesn't matter if you're here for a weekend of vacation, recently moved to the area, or a born and bred Freedomite – we're here for you!  You may simply be looking for a place to meditate or a place to meet your neighbors. You may be looking for a place for meaningful volunteer work – Whatever brings you here, we welcome you  – all of you – and we are still here!
Be safe. Be well. Be kind. God bless.
Pastor Mary